Antalya Airport (AYT)
Find the most important information about Antalya Airport: Flights (Departures and Arrivals), Parking, Car Rentals, Hotels near the airport and other information about Antalya Airport (AYT). Plan your travel to AYT Airport with the information provided in this guide.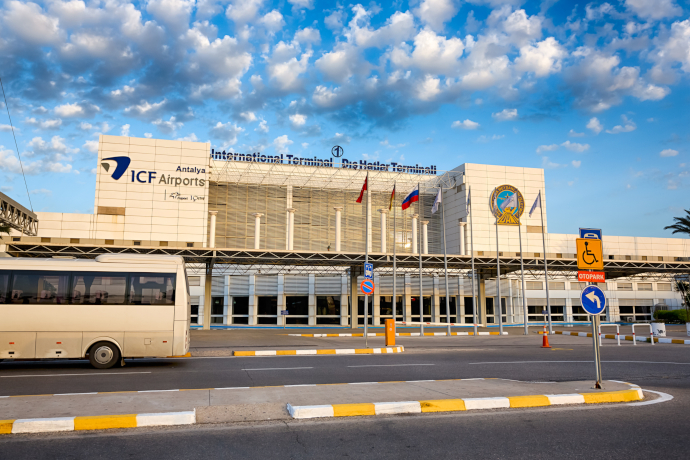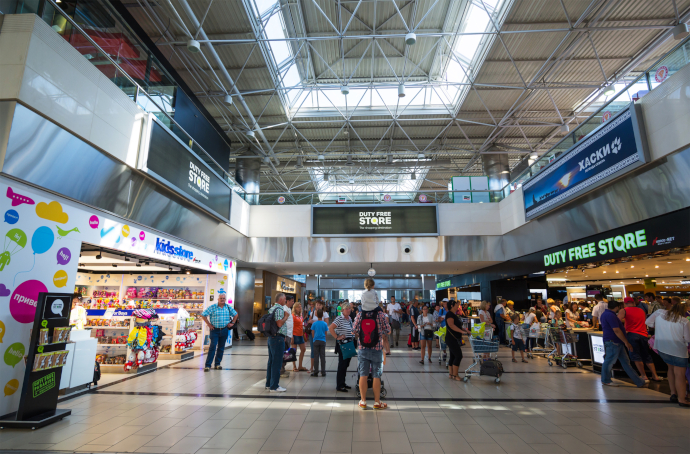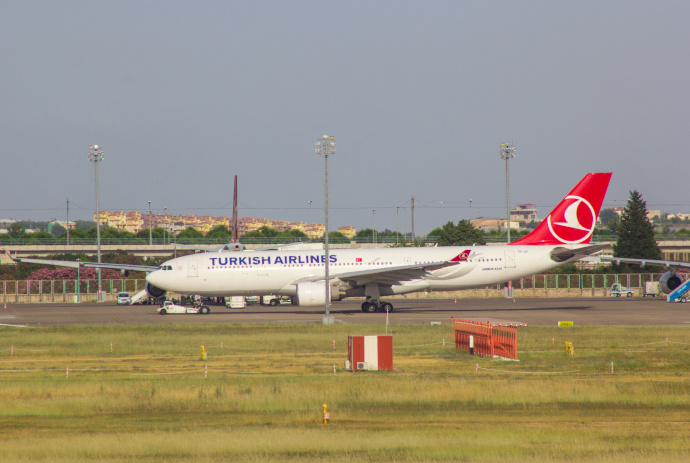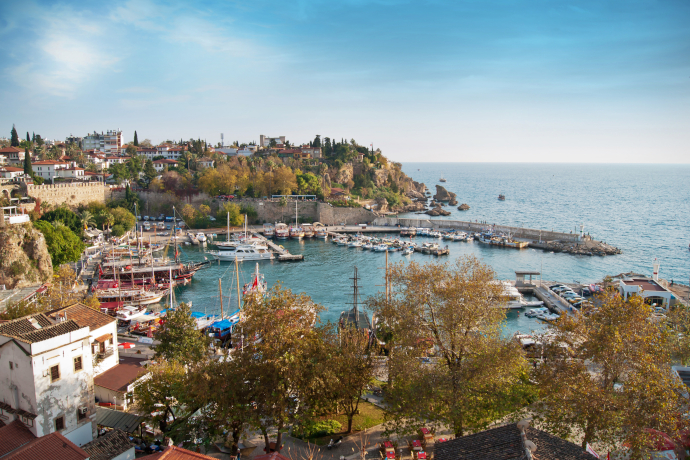 Antalya Airport (IATA: AYT ICAO: LTAI) is the primary Airport serving Antalya, being the third busiest airport in Turkey. Antalya Airport is located 13 km (8.1 miles) northeast of Antalya city center.
Antalya Airport is a hub for Anadolujet, Turkish Airlines, Corendon Airlines, Freebird Airlines, Pegasus Airlines and SunExpress.
Antalya Airport handled a little more than 30 million passengers in 2021.
Antalya Airport has three passengers terminals:
See some of the Services and Amenities at Antalya Airport:
- ATMs
- Baby care facilities
- Children's area
- Currency exchange
- Duty free stores
- Shops and Restaurants
- Medical services
- Information desk
Contact
Address: Antalya Havaalanı Dış Hatlar Terminali 1, 07230 Muratpaşa/Antalya, TURKEY

Phone: +90 242 444 74 23

Email: info@antalya-airport.aero
The following transport options are available at Antalya Airport:

Bus: Find public transportation options at Antalya Airport.
See more information

Taxi: Get within 20 minutes to downtown Antalya by taxi.

Antray: Transfer conveniently to Antalya city centre by antray.
See more information

Transfers: If you want private transportation to and from the Airport, you can book a transfer.
See more information

Car rental: To rent a car at Antalya Airport is a good way to begin your trip! Check our search engine for more details.
About Antalya
Antalya is located on Anatolia's southwest coast, bordered by Taurus Mountains, being the largest city in the Mediterranean shore located on the Turkish Riviera. The city was founded in 200 BC by the Attalid dynasty of Pergamon. Along its history, Antalya has changed hands on multiple times.

As must sees, you shouldn't miss Hadrian's Gate, Iskele Mosque, Karatay Medrese, Yat Limani, Tünek Hill, Düden Waterfalls, among others.