Welcome to ANTALYA AIRPORT
Find all the information regarding Antalya Airport: Flights (Departures, Arrivals and Airlines), Parking, Accommodation, Car hire, Transport and other information about the Antalya airport. Plan your travel from or to Antalya Airport with the information provided in this site.
Antalya Airport
(IATA: AYT ICAO: LTAI) is located 13 kms far from Antalya city center, at the south west of Turkey. Antalya is the primary touristic destination of the turkey's Mediterranean coast. More than 18 million passenger used the airport in 2012, more than 20 million of which were international passengers.
The airport is close to the main important touristic resorts of the mediterranean coast of turkey, such as Alanya, Anamur and  Manavgat. The airport is connected to Antalya city centre via the D400 road (Gazi Bulvan) and the journey takes approximately 20 minutes by car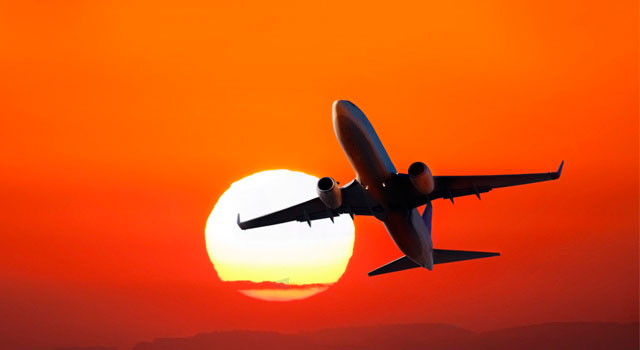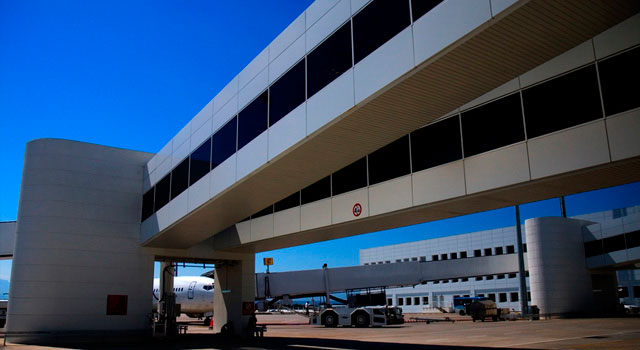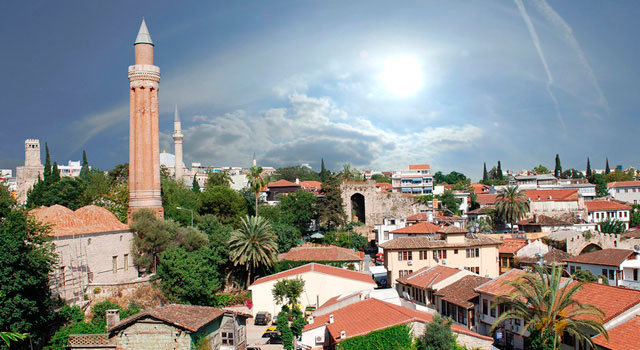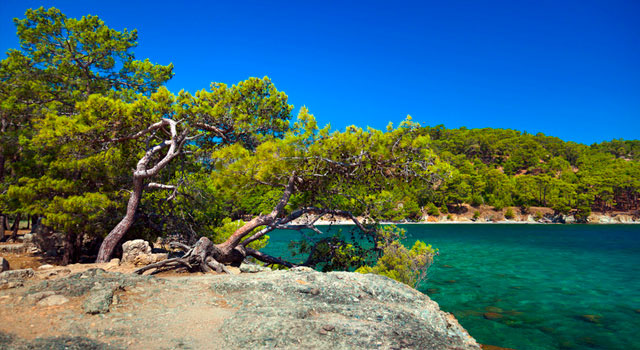 Antalya is the touristic capital of the Mediterranean coast of Turkey. It is the capital of the province of Antalya and gives its name to one of the largest bays of the Turkish coast, the Gulf of Antalya. The population is 1,127,634 inhabitants. Situated on a cliff over the Mediterranean, Antalya is surrounded by mountains, and there are some waterfalls such as Duden, Manavgat and Kursunlu.
The main attractions of the city include the buildings and elements of Lycia, Pamphylia, Ancient Greece, the Roman Empire, the Byzantine Empire, Seljuks and the Ottoman Empire. Kaleici, with its narrow streets and buildings Turks and Greeks, is the old town of Antalya, now full of hotels, gift shops and bars. The new hotels are mainly located on the beaches of KonyaaltI, Lara and Karpuzkaldıran.
Terminals
Antalya Airport has two international terminals and one domestic terminal,
The International terminal 1 was built in 1996-1998. The new International terminal 2. The terminal 3 serves all domestic flights.
Both terminals serves about 40% of all tourists coming to Turkey by air.
The Airport in numbers
- 2 International Terminals
- 1 Domestic Terminal
- 3 runways
- 35 Million of passengers capacity
Passengers
Antalya Airport handled 24,993,667 passengers in 2012, being in the first 30 aiports in terms of international traffic.
The rapid growth of antalya airport could be seen with the following data:
Year 2002 - 10 Million
Year 2005 - 15 Million
Year 2010 - 22 Million
Contact information
Address: Antalya Havalimanı 1. Dış Hatlar Terminali 07230 Antalya - TURKEY
Telephone: +90 (242) 444 7 423
Fax: +90 (242) 3303648